1
Possibility to add/edit the title of a multi-day training days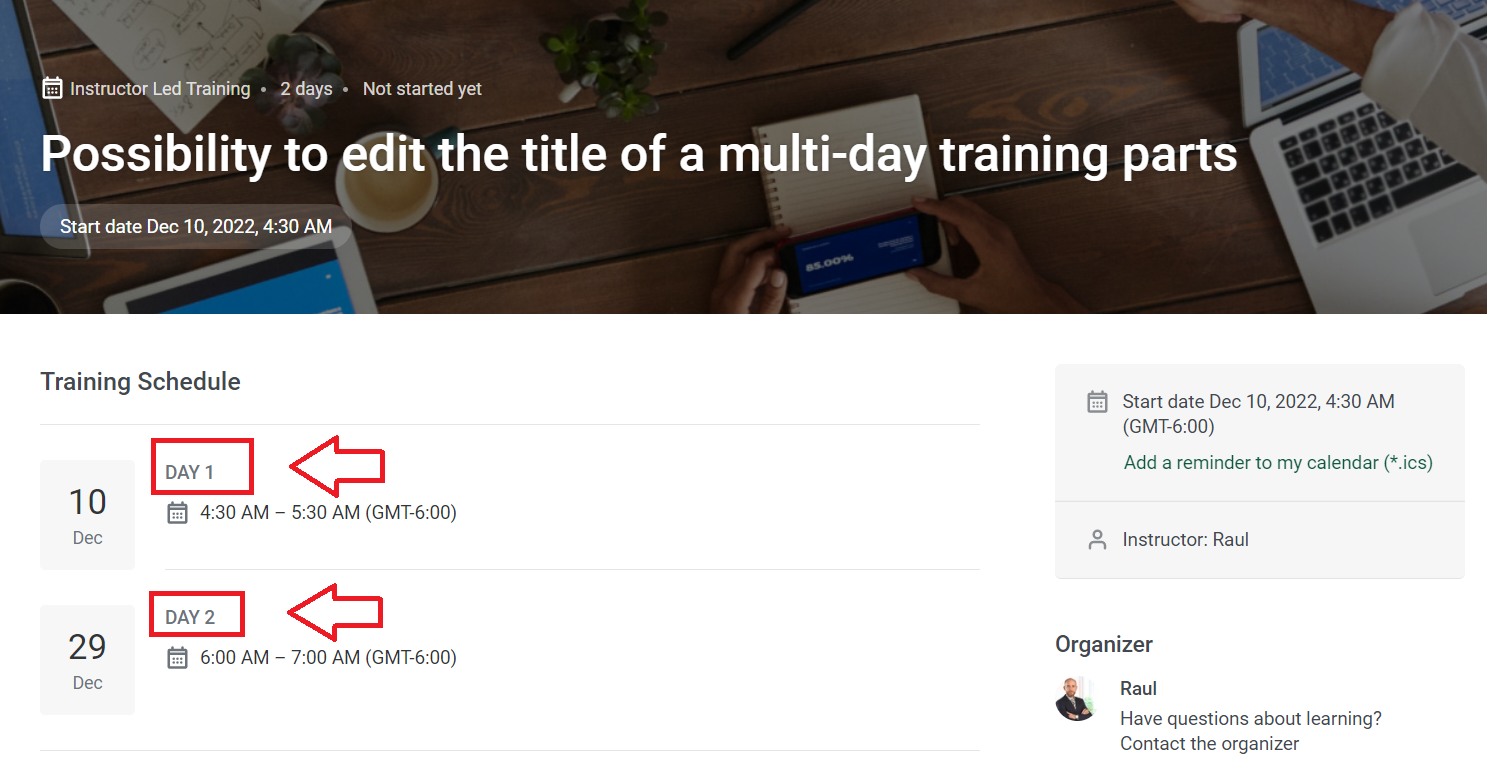 The problem
When having a multi-day training, we currently are unable to add a title for each day.
Normally, a learning program that spans over multiple days is delimited in either use cases (introduction to ..., administration, hands-on, ...), topics, levels (beginner, essentials, intermediate, ...) or other criteria.
The solution
To improve the learning experience, we would like to recommend that there would be a possibility to add a title to each day in a multi-day training.
For example, the learner view should describe a title that administrators can set when creating each day in the multi-day training.
Day 1: Leadership Kick-off
Day 2: Communication Styles
Day 3: Motivational Drivers
...
Community Call to Action
If you have encountered such shortcoming for your global learning organization and would like to have this feature implemented in iSpring Learn, please upvote this product idea.