0
3 Ways the Bundle of iSpring Suite and Moodle Enhance Online Education
What should you use: iSpring Suite or Moodle? If you're looking for a way to transform your online education, you'll need both. 

iSpring Suite is an authoring tool that empowers you to create interactive online courses, assessments, video lessons, educational simulations, and more.

The only thing it doesn't do is track student progress. And that's where Moodle comes in — an online learning platform that will share your courses with students and check their work.

See how the bundle of these two solutions will enhance your online education in the cards below.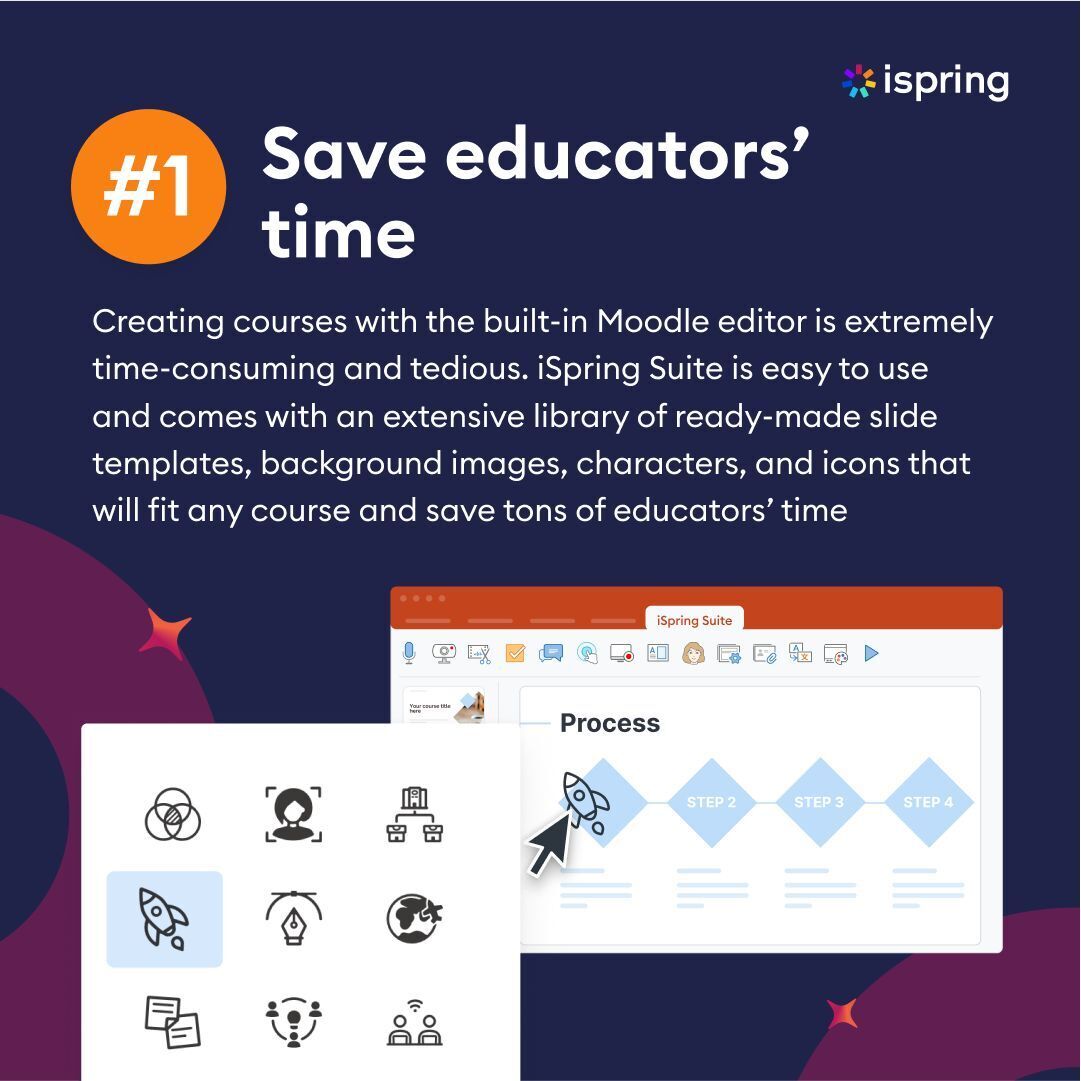 To learn more about iSpring Suite and try it for free, visit our website.